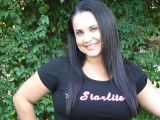 Grace Contreras
Head Coach - Allstar Cheerleading Division
Cheerleading and Dance has been in my Family for over "49 years". As part of the second generation I have over " 38 years " of Cheer & Dance Experience 21 of those are coaching and choreography. " The Beginning and Ending of your routine will make you or break you"
Head Coach/ Choreographer " 21 Years"
Certified in Levels 1 through 5 USASF (tumbling, tosses, stunting)
CPR Certified
Safety Certified
ADCCA Certified
First Aid Certified
Volunteered at Jr. All American Cheer for over 17 Years
Performed in Cheer, Dance (Jazz), Majorette, Drill Team. Won countless State and National Competitions. Was awarded best overall at the 1988 Hawaii invitational. Awarded Superior at both Sharp International and USA Summer Camps and Competitions. U.S Spirit Leader San Gabriel Valley as a member of the program we developed and helped choreograph cheer & dance programs, middle schools, high schools, and colleges. etc.
Not only have I enjoyed performing but the most impact Cheer & Dance has done for me is build a strong reputation and relationships though out the years. It has been an honor to be an active Coach for Los Angeles and provide instruction in Cheerleading and Dance. The "Positive" life experiences of Cheer & Dance has maximize the number of participants and has developed performers consistent with the latest knowledge in safety, educational, and ethical practices.
---
Justine I. Gonzalez
Head Coach- Youth Elite Starlets
Justine has 17 years of Dance experience and 16 years of Cheerleading experience. She has been on many National Championship squads and is still competing to present day on The California All-Stars International Level 5 Co-Ed team. She has been coaching for 6 years now and has been teaching tumbling 5 years. She is certified in CPR, First Aid, Credentialed USASF Levels 1 through 5 and Certified Safety/Panel Judge.
EXPERIENCE
- Dancing since 3 years of age
- Gymnastic since 6
- Youth cheer 1995-2004
- CCG jags 2005-2006
- Pace Allstars 2006-2008
- Platinum Allstars Titanium 2008- 2009
- California Allstars 2010- present
- Starlite allstar 2005- present
COACHING
-Tumbling 2006 -present
- Junior/Youth cheer team 2008- present
- CPR Certified
- First Aid Certified
- Safety Certified
- USASF Certified Levels 1 though 5 (tosses, tumbling, stunting)
- "If you can't show me it..then you can't do it"
- "All things are difficult before they are easy!'
- Hero: Nadia Comaneci
---

Rene Gonzalez Jr.
Senior Black Coach/Tumbling Coach
Rene has 5 yeas of Allstar Cheerleading experience. He has competed on many National and State championships and has just recently won " The 2011 Cheerleading Worlds Championship" with the California All-stars Senior Level 5 Unlimited Co-Ed. He is also currently a Jamz instructor for the 2011 Jamz summer camp program. His coaching experience includes 2 years of all-star cheerleading and 3 years of tumbling. He is a USASF certified instructor in Levels 1 through 5.
EXPERIENCE
- Gymnastic 5 years
- Starlite Allstar 2006 - present
- California All-stars 2010- present
- Jamz summer camp instructor 2011 - present
COACHING
- Tumbling 2008 - present
- Allstar Coaching 2009 - present
- USASF Certified Levels 1 through 5
---
Anabel Delgado
Director- Youth Rec Program "Starz"
Anabel has been involed as Cheer director for the San Gabriel Youth Rec Cheer program for over 7 Years! Her experience has taken her teams to Regional and Cheerleading National Championships. Her heart and dedication has shown through her cheerleaders. As the former owner of El Monte Starz, Anabel has Cheerleaders that have followed her for over five years!
---
---
---
Erica Nevarez
more info. coming soon...
Staff - 1 to 7 of 9 Next »